Habitat for Humanity Statehouse Build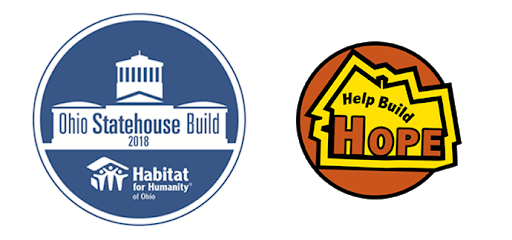 To help celebrate the 50th Anniversary of the Fair Housing Act, Habitat for Humanity of Ohio will frame a Habitat for Humanity home on the grounds of the Ohio Statehouse on April 11th. Members and staff of the Ohio legislature, sponsors and special guests are invited to pound a few nails and help build the interior and exterior walls for a Habitat for Humanity home. Habitat for Humanity and Help Build Hope staff will be on hand to make this an enjoyable experience. Lending a hand is as simple as hammering a nail or two and writing a message to the family on a wall stud. We will have boxed lunches for all participants.
The event offers an unprecedented opportunity to take part in celebrating the Fair Housing Act, advancing the Habitat for Humanity mission, and providing a family a new home. No experience is required…just plan to have a great time!
In the event of rain, the Ohio Statehouse Build will still take place. The build opportunity for legislators and the celebration ceremony will take place under a tent on the West Plaza.
Help Build Hope, a program with Crossroads Missions, is leading the build in partnership with Habitat for Humanity of Ohio.